More Good Fucking News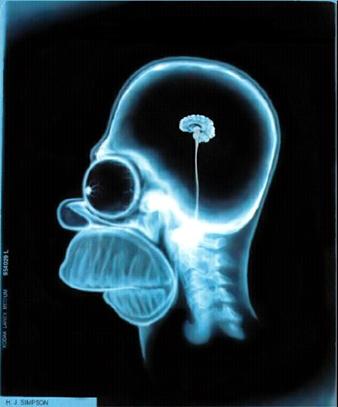 Head x-ray of Paul Wolfowitz, Iraq War Architect
Iraq continues to be
teh bestest furrin policy decision evah!!!1!!
The Turkish army has 140,000 soldiers along its border with northern Iraq as part of a "great mobilisation", Iraqi Foreign Minister Hoshiyar Zebari said on Monday.

Turkey's armed forces have urged its government to allow an incursion into neighbouring, mainly Kurdish, northern Iraq to crush up to 4,000 Turkish Kurdish militants who use the region as a base to attack security and civilian targets inside Turkey.

Rumours of a possible Turkish incursion have rattled financial markets and have drawn warnings from the United States, Ankara's NATO ally, to stay out of Iraq.

"There is a great mobilisation on Iraq's northern international border that the security services and intelligence (agencies) estimate at more than 140,000 military personnel with all sorts of equipment," Zebari told a news conference.

Asked to confirm the number, Zebari, who is himself a Kurd, said it was 140,000.

While Turkey has not said how many troops had been sent to the border, it had been believed to be in the tens of thousands.

Tensions have soared along the mountainous border region following an upsurge in attacks across Turkey that Ankara has blamed on Kurdistan Workers Party (PKK) militants.
Once again, it's so comforting to have "the grown-ups" in charge. These serious, manly Republicans are so much better than the squishy, effete Democrats, who wouldn't have the cojones to bog us down in an unwinnable war in the Middle East, occupying a country that didn't have anything to do with the al-Qaeda attacks almost six years ago. Thank Jeebus for the strong, visionary Republicans who have the guts to do what those weak-ass Democrats can't.
Labels: cluster fuck, Iraq, Neoconservative Nuttiness
|